BOTOX Cosmetic – we only use the original patented product!
Sun exposure, aging, and repeated facial movements (smiling, squinting, frowning) eventually lead to undesirable fine lines and wrinkles in the skin.
Botox is an injectable anti-wrinkle treatment that works by relaxing the facial muscles that cause those lines and wrinkles to form over time. Botox is derived from a purified protein, and is most commonly used to smooth and prevent frown lines between the eyebrows, horizontal lines on the forehead, and crow's feet around the eyes. It may also be used to define the jaw line, or create a subtle eyebrow lift. Botox is intended to enhance the way you look by giving your face a more relaxed and refreshed appearance, thus making it the most popular cosmetic procedure in North America.
Botox has been in use for over 30 years, and although it is most commonly known as a wrinkle treatment, it also effectively manages other medical conditions. Cosmetic Botox treatments take approximately 10 to 15 minutes to perform.
At ARTIS Dental Centre, Dr. Damji he uses an individual fine needle for each injection site so that there is very little discomfort associated with the procedure. In fact, one may resume normal activities immediately following treatment. Anti-wrinkle results generally last up to four months, however, with repeated treatments the natural, youthful effects may begin to last longer. Many of Dr. Damji 's regular clients only require Cosmetic Botox every 4-6 months to retain their wrinkle reduction.
Are you considering BOTOX COSMETIC®?
Is it time to do a little something for yourself? If so, you owe it to yourself to speak with a trusted doctor.
Join the millions of others who have talked with a doctor about BOTOX COSMETIC®, and find out if it is right for you.
BOTOX® Cosmetic—the only FDA-approved product that temporarily improves both moderate to severe crow's feet AND frown lines between the brows in adults.
BOTOX
®
COSMETIC IS AN INJECTION
You are given a small injection into your muscles around the sides of your eyes (crow's feet) and between your brows (frown lines).
BOTOX
®
COSMETIC TEMPORARILY REDUCES MUSCLE ACTIVITY
BOTOX® Cosmetic helps smooth moderate to severe crow's feet and frown lines by targeting one of the underlying causes—the muscle contractions responsible for frowning and squinting.
BOTOX® Cosmetic is made from sources that exist in nature. It contains tiny amounts of a highly purified protein refined from the bacterium, Clostridium botulinum.
Are You Ready to Try Botox for Wrinkle Reduction?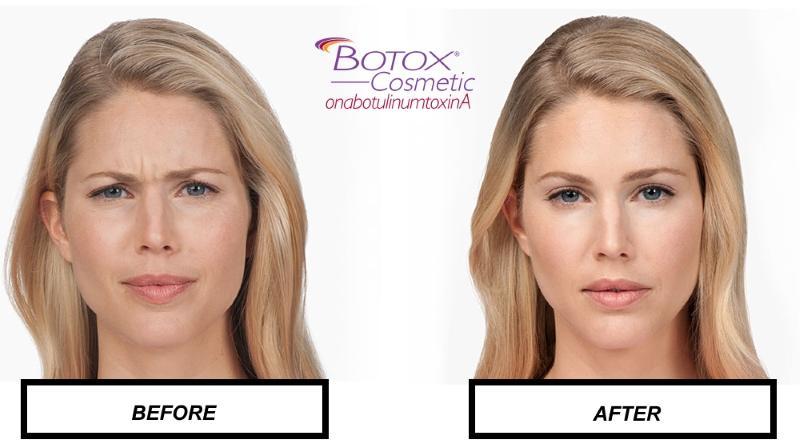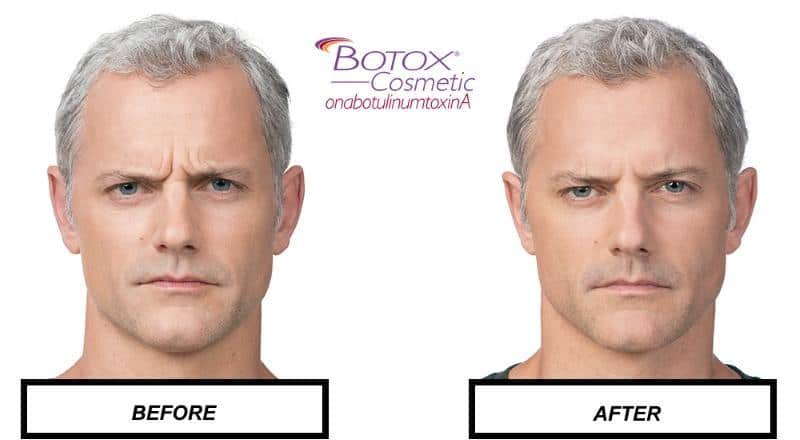 What to Expect
CONSULTATION
Discuss any concerns you have and have your questions answered.
ASSESSMENT
Dr. Damji will do a facial analysis to figure out the best treatment plan for you.
TREATMENT
If appropriate, Dr. Damji will inject you with BOTOX® Cosmetic. The actual treatment takes about 10 minutes—get in, get out, get on with your day.
FOLLOW-UP
Check out and schedule your post-op appointment. We typically would like to see you again in 2 weeks.
RESULTS: AFTER TREATMENT
24 TO 48 HOURS
You may begin to notice results within 24 to 48 hours for moderate to severe frown lines.
UP TO 4 MONTHS
Results have been proven to last up to 4 months in clinical trials for moderate to severe frown lines.
Are You Ready To Try Botox Cosmetic?