Say What?!
"… After the wedding, we gave Dr. Damji a framed photo showing our ARTIS smiles to thank him and his staff for providing us with two smiles we love." ~ Byron & Kimberly
New Westminster Clinic Reviews
Another amazing visit at Artis Dental Centre in New Westminster. If you'd like a dental experience that truly leaves a smile on your face...be sure to visit them! Friendly, thorough! No words to express... totally amazing.. Seriously

Juanita Casey


11/27/2017

I have been going to this dental office for two years and have been very satisfied with the level of care and expertise provided here. The state of the art imaging tools they use really help diagnosing and viewing any potential problems your teeth may have that might not be seen by regular visual inspection. The modern decor, friendly staff, tv during procedures at your leisure, and even complimentary coffee alludes to the quality of care. I would reccomend anyone who wishes to have this comprehensive care, to book an appointment with Artis dental centre. 😁

Edward Wong


12/14/2017

Best and only place I get my teeth done. Super flexible with schedules, staff and doctors are very friendly (they also keep me up to date with my appointments so I don't forget!) Highly recommend!!

Sahar Salehi


1/18/2018

Our entire family have been patients of Dr. Damji for over a decade. He is always accommodating to our hectic schedule and we always take advantage of his evening appointments. I would highly recommend him.

Tiffany Greer


3/22/2018

Been coming here for 10+yrs the staff are super friendly, and they have great hours. If you have a fear of Dentists go see Dr Charlend she is amazing❤

Jolana Bozanich


1/25/2018

Dr. Bahri I was very helpful in spotting 3 cavities and future concerns. He is very professional and puts you at ease.

Eva Walker


2/19/2018

Friendly staff. Very welcoming and accommodating to my needs and wants. Was recommended by a friend who is very happy with their Invisalign treatment.

Brooke Kellett


1/12/2018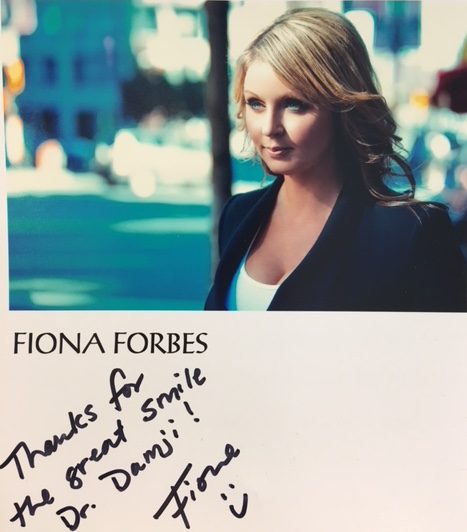 Bryan M.
Very friendly and professional service
Janet S.
I have always had a good experience there, the staff are friendly and helpful and of course my dentist Dr. Damji is great!
Alfred O.
Artis Dental is professional in their service delivery. Going out of their way to make the experience in their facility pleasant is just what they do. Carry on the great job.
Nargis H.
IT Is always a pleasure walking into the office you get greeted with friendly staff, taken care you of in timely manner which is very important . You come out feeling clean educated about your personal dental and hygiene care with free dental care gift.You feel like it was a nice treatment rather than a chore. Nargis.
Lee C.
As always staffs are super friendly accommodating. They're always on time. The doctors were informative .
Clara L.
Had extensive dental work yesterday at the New Westminster Artis that included extraction, bone graft, crown etc. After initial freezing the dentist there, Dr. Singh said the rest of the work would be painfree and was amazed when that actually happened. The Artis Group unfailingly competent, friendly and open. I rate both the New Westminster and North Van offices as excellent all around and the best dental group I have ever had the pleasure of attending. Rates are reaonable too!
North Vancouver Clinic Reviews
Roland M.
It was pleasant visit, the staff was friendly and accommodating. Special thanks to Dr. Damji! Looking forward for my next visit.
Ben D.
I transferred to the North Vancouver office of Artis after two decades (plus) of being a client at the office in New Westminster. So glad to find out that great staff and superb service are alive and well at both locations!
Margaret H.
Love having my teeth cleaned. Very comfortable friendly team.Look forward to seeing you again thanks
Michael C.
I am very anxious about dental work- not an easy patient. They deal with me with care and compassion
Richard A.
Stephanie who is responsible for Invisalign was truly delightful. She's upbeat, cheerful and extremely professional. Well Done!
Jun W.
The receptionist is very nice to coordinate with my schedule. And Dr. Johnson-Lee is nice.
Suzanne M.
My experience with Artis dental was very enjoyable and satisfying as far as my interactions with everyone there went. Enjoyable because I was treated with respect and friendliness and in no time at all I felt completely at ease. I was a bit nervous about my appointment, because dental visits are not one of my favourite things. I also really appreciated how my options for treatment were explained very clearly to me. I like knowing what to expect as we proceed with my dental plan. I left feeling that Artis Dental has my best interests at heart. I like everyone there very much.
Aaron P.
Everyone loves Dr. Johnson-Lee. I legit took a nap in the middle of my procedure – very gentle.
Jocelyn B.
it was a comforting environment, the procedure went well minimal pain overall a great experience.
Harveen B.
Amazing doctors and staff. Everyone's so courteous and nice. I don't hate the dentist anymore!
Vanessa S.
They were very accommodating and took me in for emergency work at the last minute. I am very grateful.