While we all understand the importance of good oral hygiene, many of us are guilty of forgetting to floss daily. A good oral hygiene routine depends on both proper at-home care and professional dentist visits. To keep your teeth and gums healthy, you need to brush your teeth with either a manual or electric toothbrush at least twice per day for a full two minutes, and floss at least once per day.
The Importance of Flossing Daily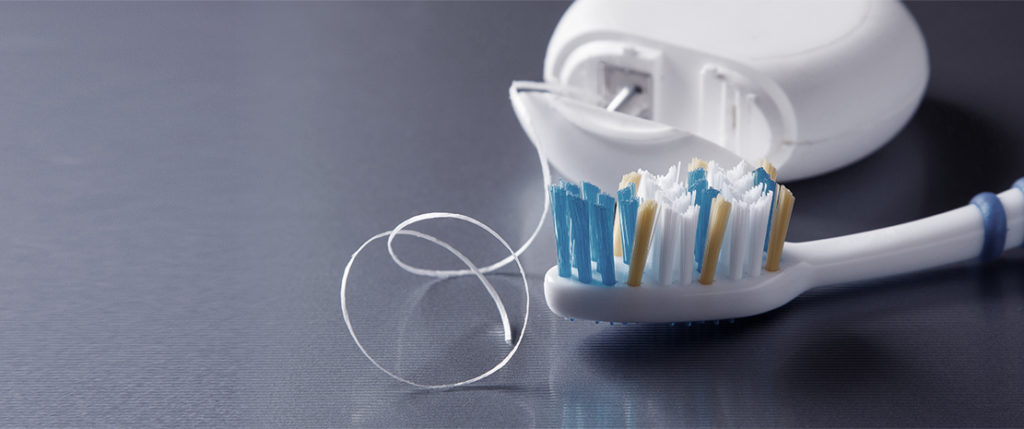 Your at-home oral hygiene routine is built on flossing and brushing. Brushing removes plaque, which is composed of both food debris and the bacteria that feed on it. When the bacteria eat the food, they excrete acid, which damages our tooth enamel over time.
Brushing is essential for removing plaque before it can harden into tartar. Plaque typically hardens into tartar within 24 to 36 hours, and can only be removed by a dentist or dental hygienist using specialized tools.
However, your toothbrush can't get between your teeth, which is where flossing comes into play. According to the Canadian Dental Association, if we forget to floss, we are missing up to one-third of each tooth's surface, leaving behind a lot of plaque.
What Happens When You Don't Floss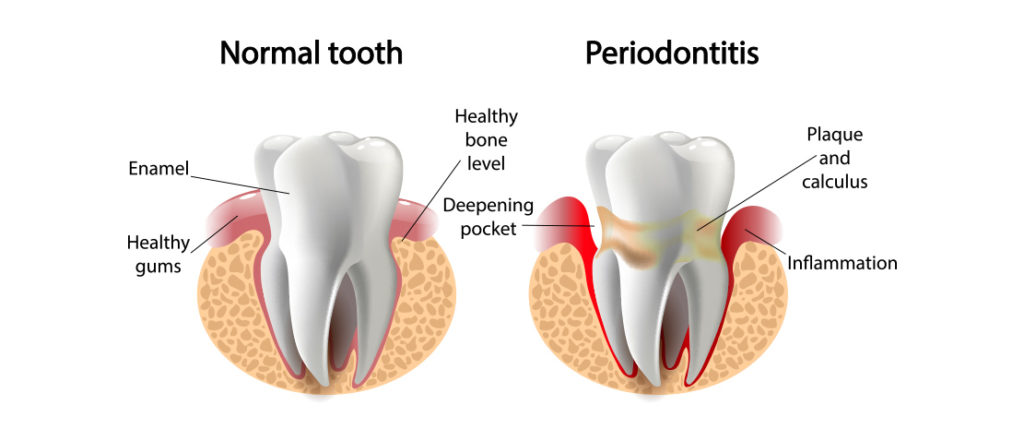 Skimping on flossing can have severe consequences for both your oral health as well as your overall health and wellbeing. When plaque is not removed and hardens into tartar, it damages our tooth enamel and irritates our gums, causing them to become inflamed. This inflammation is called gingivitis
Gingivitis can be treated and reversed by following a consistent brushing and flossing routine in addition to going for regular professional cleanings. If gingivitis is allowed to progress unchecked, the infection can spread beyond your gums to your periodontium (the bone and soft tissue that holds your teeth in place). This condition is called periodontitis, and if it is left untreated, it can lead to tooth loss.
Proper Flossing Technique
Flossing is a highly effective way to remove plaque from between your teeth, but only if it is done correctly. Make sure you are flossing correctly by following these instructions:
Measure out a length of floss roughly as long as your arm.
Wrap the bulk of your floss around one of your index or middle fingers, then pull the floss tight with your other hand. Leave a gap approximately two inches long between your hands.
Slide the floss gently between your teeth, then wrap it in a C shape around the base of your tooth before gently positioning it below your gumline.
Use the floss to wipe your tooth from root to tip 2 or 3 times to remove any plaque that has built up on your tooth or along your gumline.
Make sure you floss both sides of each tooth.
As the floss wears out, make sure to shift your grip so that a new section of floss is made available.
Don't forget your back molars. They may be a bit tricky to get to, but you shouldn't neglect them.
Once you have finished flossing, you should brush your teeth. Brushing after flossing is more effective at preventing tooth decay and gum disease than brushing before flossing.
Flossing is a critical part of your at-home oral hygiene routine that should not be overlooked. When we forget to floss, we allow food debris, bacteria, and plaque to build up on our teeth and gums, causing tooth decay and gum disease.
To make sure you are cleaning your teeth effectively use the proper flossing technique and make sure to floss at least once per day.
Sources