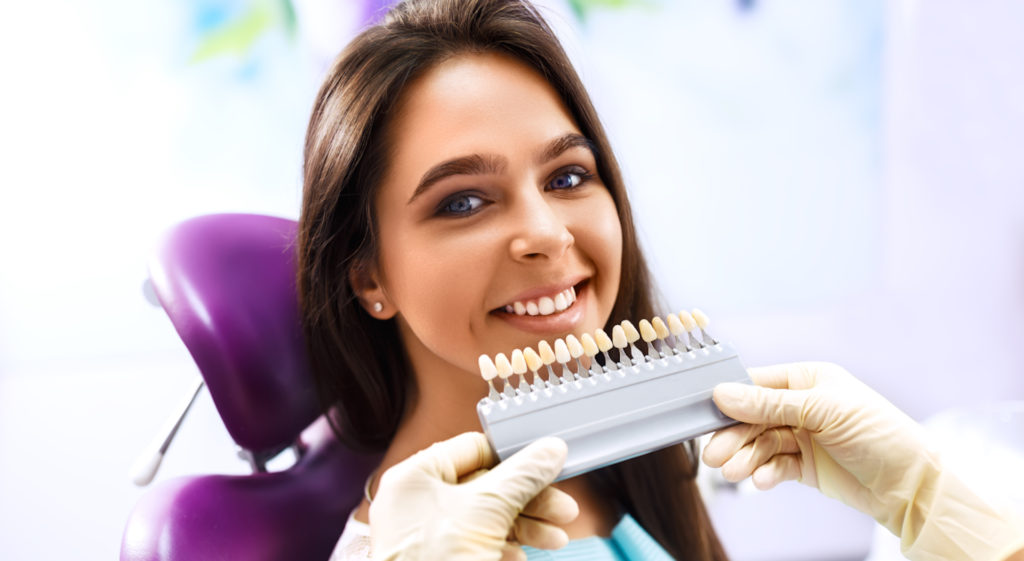 No matter how great your dental hygiene routine may be, you could still benefit from teeth whitening. Simple factors like eating, drinking, and growing older can affect the colour of your teeth, and thus could affect your confidence or how you like to smile.
There are a plethora of strategies available to the public, but how do you know which one is best for you? This guide will get you started on the right track for choosing your teeth whitening program, but speaking to your dentist can help achieve the best results.
Why Are Your Teeth Yellow?
There are plenty of reasons as to why your teeth might not be the colour you want them to be. As stated at the top, yellow teeth or staining can happen for many different reasons. Other than eating and drinking, other factors include:
Your age. As you grow older, your teeth can start to yellow or develop stains.
Your dental hygiene. If you have a poor dental hygiene routine, yellowing and stains can form much faster than if you were to follow a stricter regimen.
Using tobacco. Smoking or chewing tobacco products are possible links to tooth discolouration.
Trauma or disease. Illnesses, trauma, and disease you might currently have or had when you were younger can also affect the development of enamel on your teeth.
Mouth Wash & Brushing
It may come as no surprise to you, but brushing and using mouth wash are the very first steps you should pursue if you want a whiter smile. The general recommendation for brushing your teeth is doing it for two minutes, twice a day. For even better results, try brushing your teeth after every meal and snack to keep food particles from lodging in your teeth.
Teeth whitening mouth wash can also help you achieve whiter teeth when you use it before you brush.
Whitening Strips
Using whitening strips is one of the most popular methods when it comes to teeth whitening. Because of their availability over-the-counter, patients tend to gravitate to this method first before trying other options.
Whitening strips generally use bleach or peroxide built into a polyethylene strip, an elastic form of plastic. Brush your teeth a half-hour before applying the strip — using the whitening strip too early after brushing can irritate your gums. Bacteria and plaque that may be still on your teeth can render the whitening strips ineffective.
Bleaching
Bleaching your teeth can be achieved through a variety of different ways. Teeth whitening bleach can be found in tooth whitening toothpaste, or by placing it in a mouthguard and letting it sit on your teeth for a period of time. For the best practices when using bleach, consult with your dentist.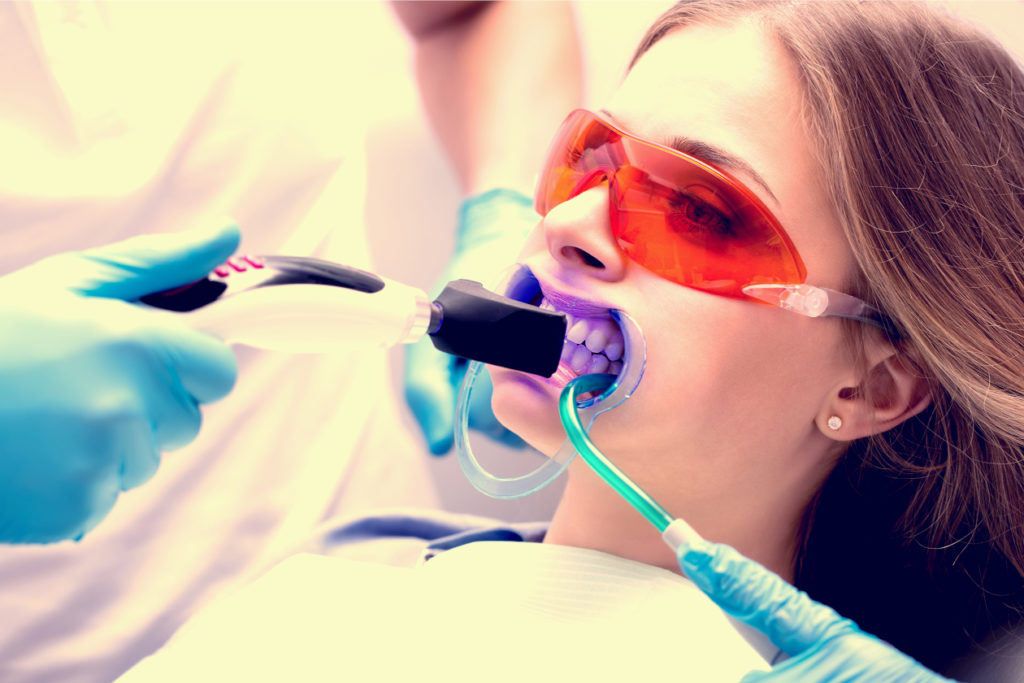 Laser Whitening
Your dentist performs laser whitening by applying a strong bleach to each tooth before using a laser to heat the bleach, effectively whitening your teeth. Only your dentist's office can perform laser whitening, so be sure to speak to them with any questions or concerns regarding the procedure.
Speak With Your Dentist
Not all teeth whitening programs are made equal. By speaking with your dental practitioner, you can find the right dental hygiene program that best suits you and your teeth.